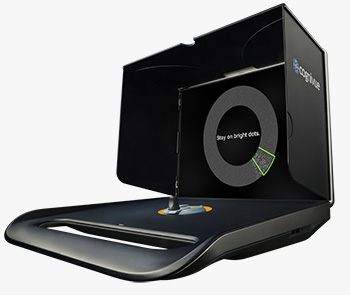 Cognitive Screening
Did you know that hearing loss can impact your cognitive health? Hearing loss may contribute to cognitive decline. Don't worry, we're your partner in cognitive health. We now offer cognitive screening. This is a personalized way to receive an overall screening of your cognitive health. Easy. Fast. Reliable.
Why We Incorporate Cognitive Screening as Part of our Hearing Evaluations?
As part of a national effort to do early screening for cognitive impairment, we are Leading the Way by screening in our hearing evaluations.
Hearing loss is the number 1 modifiable risk factor for dementia.
Hearing loss is associated with accelerated cognitive decline and incident cognitive impairment in older adults?
Treating hearing loss with hearing aids may positively impact cognitive decline and may improve quality of life over time.
Strong Interrelationship Between Hearing and Cognition
For many patients, their complaints of hearing and listening difficulties are the same as, and may overlap with, companies and observations of mild cognitive impairment. Combining the cognitive screening results with audiometric testing allows us to Empower Patients to address their hearing difficulties sooner, the #1 Modifiable Risk Factor for Dementia.
How We Conduct Cognitive Screenings
Connive Thrive device is a screening assessment based on FDA-cleared technology and used by clinicians to screen for cognitive impairment.
It is a 5-minute, objective, self-administered test that removes the potential of variability and bias
Doesn't rely on auditory stimuli, results are independent of hearing impairment.
Automated reporting generates a simple, easy to understand report
Cogniwell program included with every test
Call today to schedule your Cognitive Health Evaluation