A good neural code is key to making sense of sound
When sounds reach the inner ear, they are converted into a signal that is sent to the brain. This is what we call the neural code which is sent via the auditory nerve to the brain's hearing center—the auditory cortex. There, these neural codes become meaningful sound objects, which the orient and focus subsystems can use.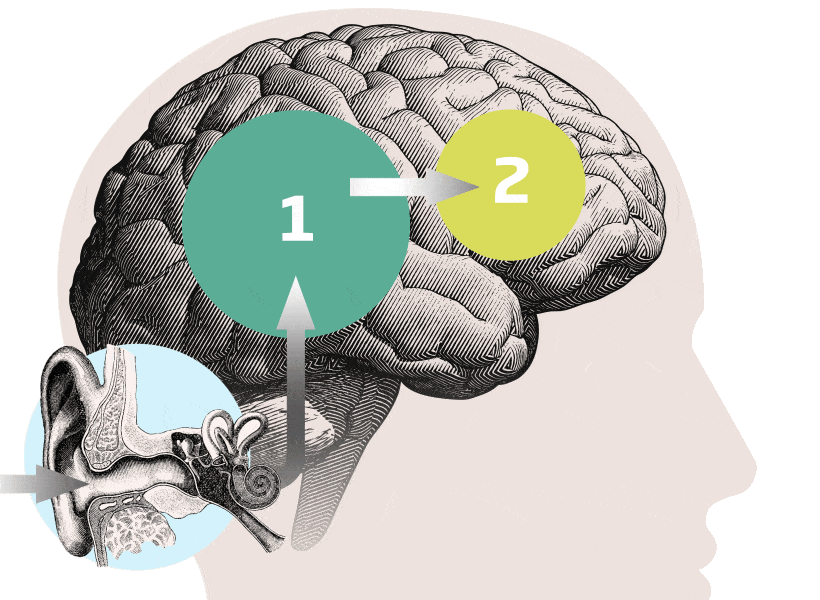 Orient subsystem
Needs a good neural code to create an overview of the sound objects and begin separating sounds to determine what is going on in the surroundings. This provides the brain with the best conditions to decide what to focus on and listen to.
Focus subsystem
Navigates through the full perspective of the sound scene. It identifies the sound it wants to focus on, listen to or switch attention to, and irrelevant sounds are filtered out.